PewDiePie and Marzia respectively—are on a second honeymoon trip to Japan. But not everything has gone perfectly for the newly married couple. As Marzia explained this weekend, she accidentally stabbed herself with a knife, creating a bloody mess out of her big toe.
"I was opening the packaging for this knife and it slid out and landed tip first vertically onto my bare toe. Not fun. Lots of blood."
Though she declined to share photos of the injury, she created homemade drawings to show what had happened. "Thank you all for worrying about the toe," she wrote on Instagram. "It is a very dark purple color near the cut, so it's not looking pretty BUT I've been able to walk all day so I assume it's not that serious. I'm hoping it will heal on its own."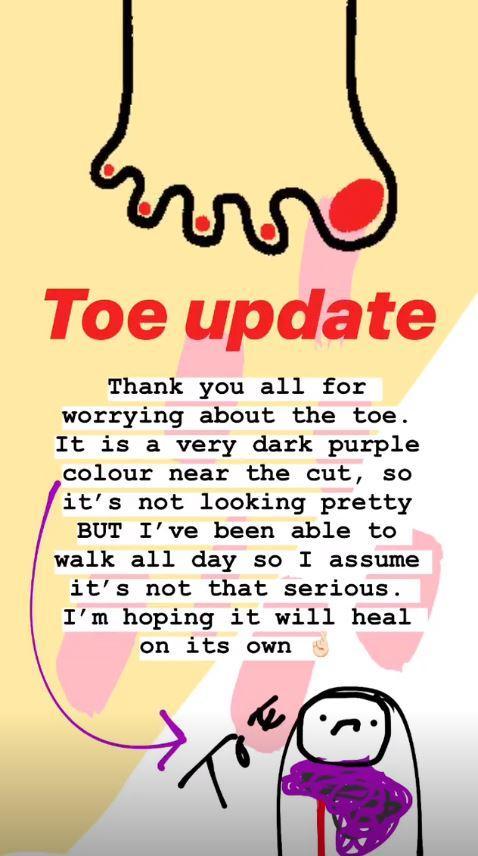 She later wrote, "It's definitely getting better and I'm totally fine, so no need to worry. Thank you all for the concern."
But the two seem to be having fun in Japan, the country where they got engaged, despite her injury.