Woman who was brutally molested and was burned to death by four accused has finally received justice today after huge protests were carried out by people who wanted the offenders hanged to death.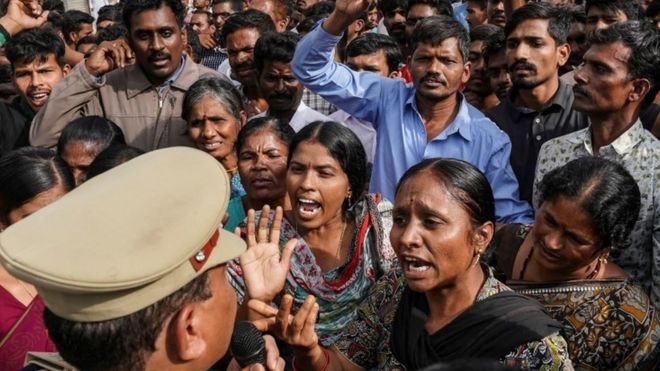 All the four accused were being taken to the crime scene for the recreation of the heinous crime they committed.
It has been informed that while the four of them were escorted from the police vehicle to the crime scene, they suddenly snatched one of the police officers' weapon and tried fleeing away from the custody of the police.
But, with immense bravery, the cops chased them and shot all four them in self-defense.
All four of them died on the same spot.
Although the parents of the victim won't be able to recover the loss of their lovely daughter after this incident, one thing can be said for sure, the parents would now be able to sleep peacefully as the people who were responsible for their daughter's death are dead.
The concerned authorities are yet to announce anything official regarding how this encounter took place and what were the circumstances during the whole scene where all the four accused were shot dead.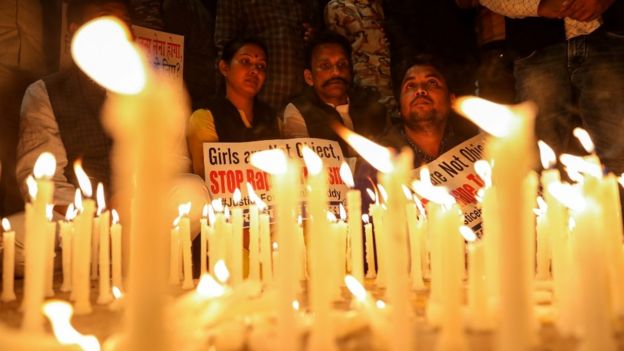 The police were heavily criticized earlier as the officers in charge delayed the investigation and did not start the search of the victim as soon as her missing complaint was reported to them.
Mother of another victim, who was also brutally molested by a gang on a lonely night in a bus, came out in media and said that she is happy for this girl as she has got justice very soon and even applauded the police for their great work. She said, "I am extremely happy with this punishment. Police have done a great job."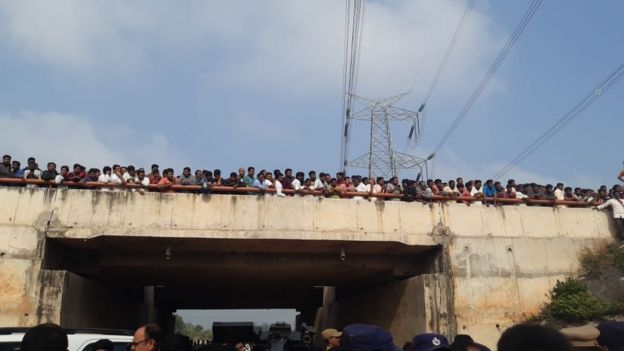 As soon as people heard the news, around 1000 of them gathered near the area where all the four accused were shot dead by the police as this news created an immense amount of satisfaction in everyone's heart as everyone wanted these offenders to be given the maximum amount of punishment.