The National Aeronautics And Space Administration's (NASA) rover is undergoing tests for its water hunting abilities.
The American space agency, NASA, is examining its VIPER rover, which is destined to land on the moon in 2022, in circumstances that simulate the lunar surface.
The golf cart-sized device was trained for its 'moon shimmy' at the Glenn Research Center's Simulated Lunar Operations Laboratory (SLOPE). It is reportedly spread over a massive soil bin that has allowed planetary experts to understand how it will be sent on the moon.
As per the reports, Viper stands for Volatiles Investigating Polar Exploration Rover and is planned for the lunar south pole in the hunt for water and ice.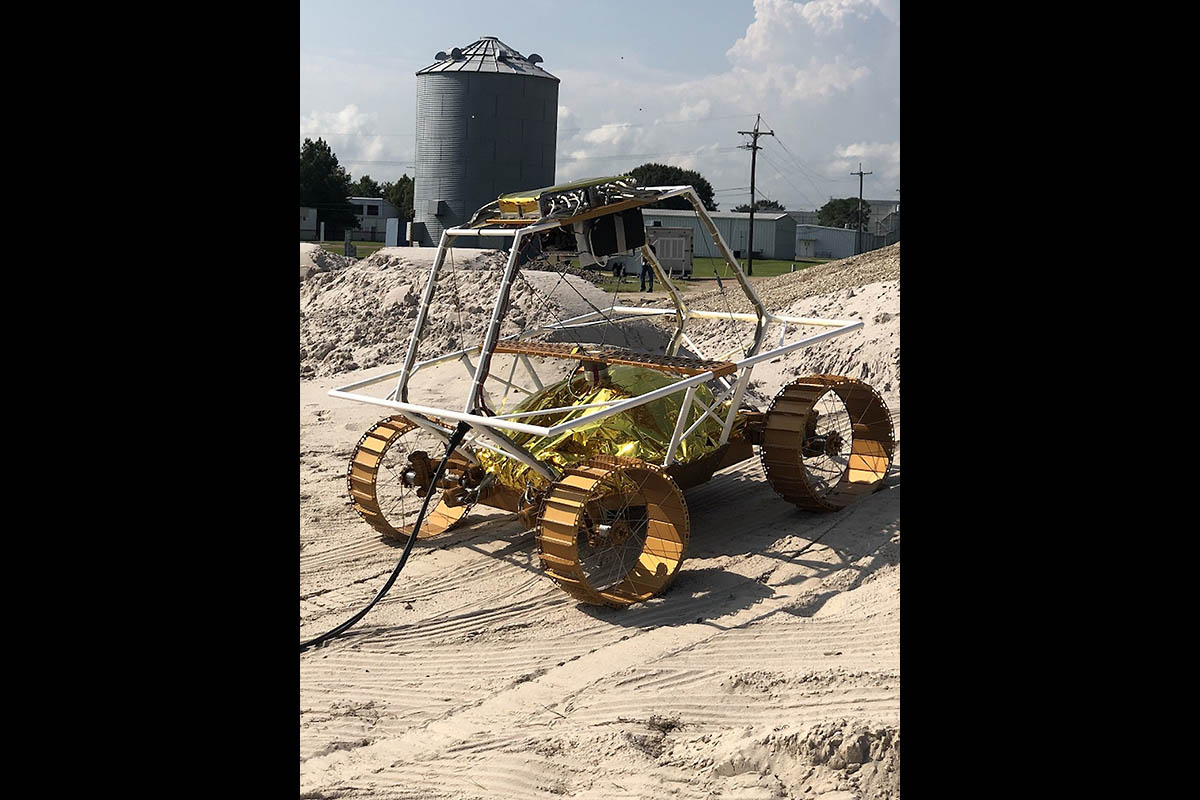 The rover is supposed to land in the specific place the first woman and next man are supposed to go in the Artemis mission in 2024.
NASA issued an official statement where it stated, "Test data will be used to assess the traction of the vehicle and wheels, ascertain the power necessities for a variety of maneuvers and compare methods of crossing steep slopes."
The space agency first declared the new lunar rover last year in October. It was informed that the rover would be launched by December 2022.
Once VIPER reaches the moon, it will spend around 100 days gathering data intended to map possible water sources.
Daniel Andrews is the project manager of the VIPER mission, and he is also serving on the post of director of engineering at NASA's Ames Research Center in Silicon Valley. He said, "The solution to living on the Moon is water that is the same as here on Earth."
He added, "Since the confirmation of lunar water-ice was made ten years ago, the puzzle now is if the Moon could hold the number of resources we need to live off-world."
He further added, "This rover will help us answer the many questions we have about where the water is, and how much it is for us to use."
As per the information provided by the researchers from UCLA, water-ice may be secured deep within the lunar surface. It could even be huge enough to support future human arrangements.
That water-ice may gather in the moon's polar regions since, like Mercury, it twirls on small axis associated with the Earth.
As a result, the moon's polar zones never witness the sun and encounter some of the freezing temperatures in our solar system.
The planetary experts assume that water on the moon's surface will help NASA receive a long term presence.
The agency's continuing Artemis plan seems to build a permanent base on the moon that would later help in promoting mining activities and would also aid in turning it into a launching point for future space missions.