Well, if you are thinking of similarities between characters of DC and Marvel, you ought to know that there are tons of it. There are many similarities between them, and there are reasons to support it. We have the reasoning to justify the striking similarities between the characters. So let's explore not only the common last name of Captain Marvel And Supergirl but some other things too, which you may not have noticed so far. So let's explore those similarities between the characters which are part of DC and Marvel.
What's the reason for similarities between Captain Marvel And Supergirl's last name?
There are multiple reasons for them having a common name. One of the most pertinent reasons for having something familiar between the characters of DC and Marvel is that the artists who create them might have changed their organization. This is the reason why when those who create characters switch, the organization also takes away the essence. So this is indeed a reason for having a common last name of Captain Marvel And Supergirl.
Another reason why this happens is that there is a storyline that gets a massive response from the fans, and they became famous. This is the time when producers and creators want to give a twist to these charters and bring other aspects of these characters. For instance, Superman was a hit character, and the supergirl came to compliment the character of Superman by becoming a different version of the character. A similar thing is there with Captain Marvel has drawn inspiration from another character. This is something that is going to make things clear for the fans.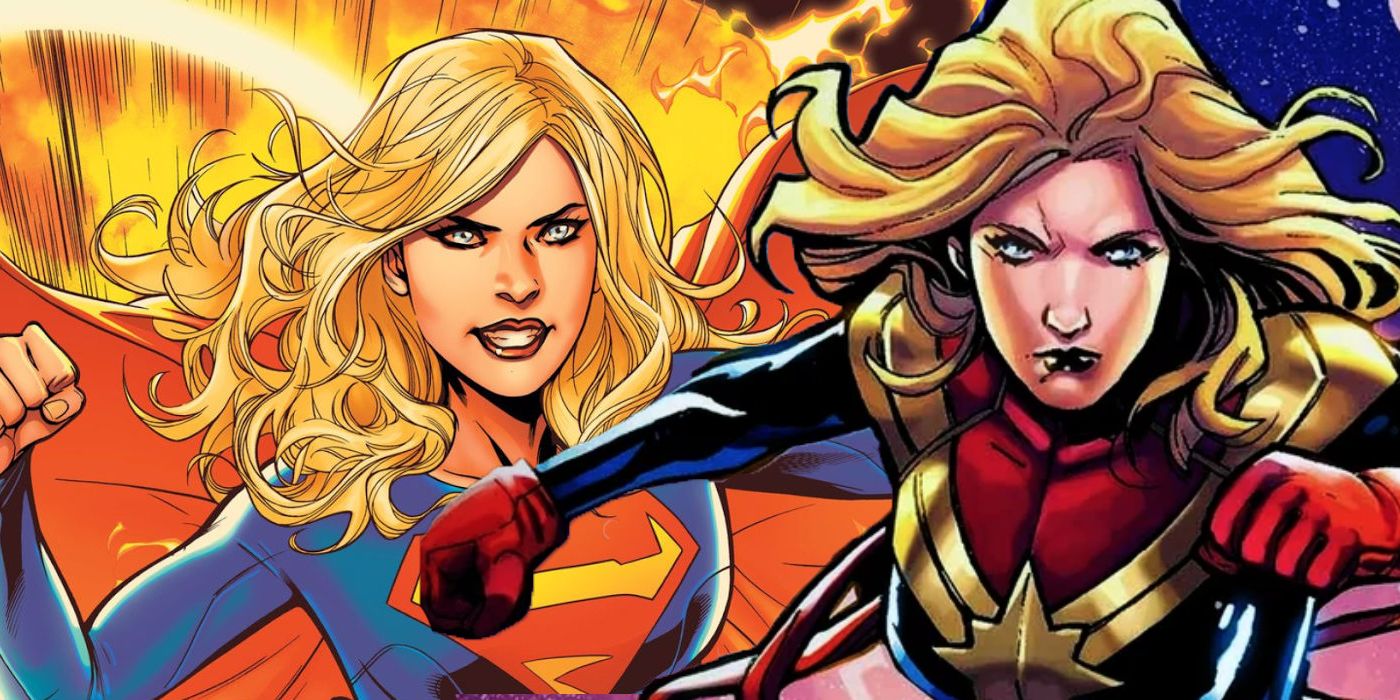 What are other aspects which are familiar to Captain Marvel And Supergirl?
Apart from a last common name, there is a hell lot of stuff that makes them relatable and proves the above-mentioned pattern of the characters. They are both blonde and beautiful. If we compare their powers, both of them have extraordinary powers that work on the same line of action in a certain way. As far as their powers are concerned, we can't expect them to have it all the same, but still, they are more or less the same. It's indeed fascinating for DC and Marvel fans to have these characters with the same surname. Captain Marvel's real name is Carol Danvers, while supergirls are Kara Danvers.
What's the substance to back the theory?
The inception of the character of Captain Marve is in from the year 1959. It was the brainchild of Roy Thomas to make the character of Kryptonian Kara Zor-El to Carol Danvers by tagging her to the new storyline where she was adopted by the Danvers family. It was as late as 1977 when she got the name of Captain Marvels. Those were the times when female characters were also created and it was indeed a great revolution in the comic world. This changed things for people and the way they portrayed themselves as superheroes.