Here is the interesting news for the people in the United States – this year the orange poppy has bloomed in such a massive scale at Antelope Valley in California. The blossom was so huge that it can be even visible from the space. You can have a look at the stunning images that are released by NASA of the wildflowers from the space.
After several months of drought, the rainfall during the end of March and April has helped the flowers to bloom at the state. The picture released by NASA shows the fields that are splashed in bright orange.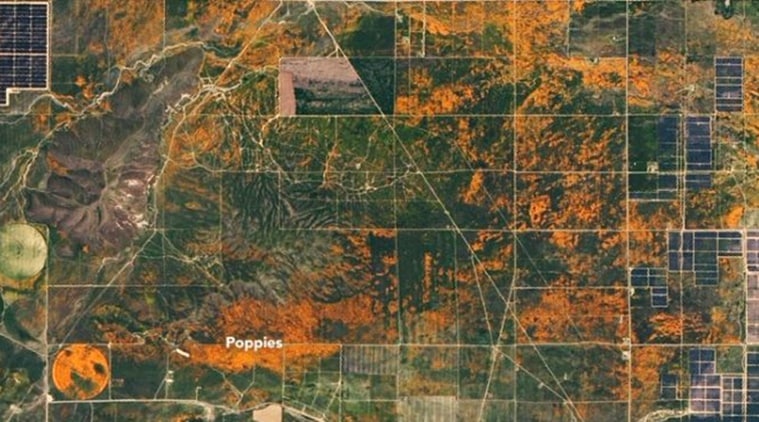 On sharing these images on the website, the space station said that these images were captured by Operational Land Imager (OLI) on the Landsat 8. Further, they added that the images were captured when the flowers were at the peak blooming time and period.
Orange You Glad It's Spring? 🌻🌼

After a wet March & April 2020, fields of poppies colored @PoppyReserve a bright orange. Park officials called this bloom an "unexpected" surprise due to the late season rains.

Enjoy flower gazing with 🛰️ @NASA_Landsat: https://t.co/fntMjCkeOg pic.twitter.com/Hjs92itZat

— NASA Earth (@NASAEarth) April 29, 2020
NASA said that it was easier to spot the orange poppies in satellite imagery and the fields additionally contain cream cups, purplish blush lupines, forget – me – not, and other yellow goldfields.
There was an image which was attached adjacent to the one taken with the orange flowers that make our eyes as satisfied as the view was from the satellite. This large scale blooming of the wildflowers was taken from the satellite by national aeronautics and NASA.