In a sudden turn of event, world-class wrestler Tessa Blanchard's contract has been terminated from Impact Wrestling. This is something that wasn't anticipated by anyone and instead came as a surprise to most of us. She had many accolades in her bag, and she was a promising wrestler too, but this has happened out of nowhere.
She had a successful career at the Impact Wrestling, and fans believed that she would be the most successful wrestler above in the league. Now this news has astonished as once the star performer won't be there in the arena at all.
What happened with Tessa Blanchard and why her contract was terminated?
The moment this news came, fans were interested to know if the termination is authentic news or fake news. But it turns out that it is authentic news, and her contract has been terminated for real. So this is something which is going to sadden a lot of fans who cherished and appreciated her fights at the Impact Wrestling.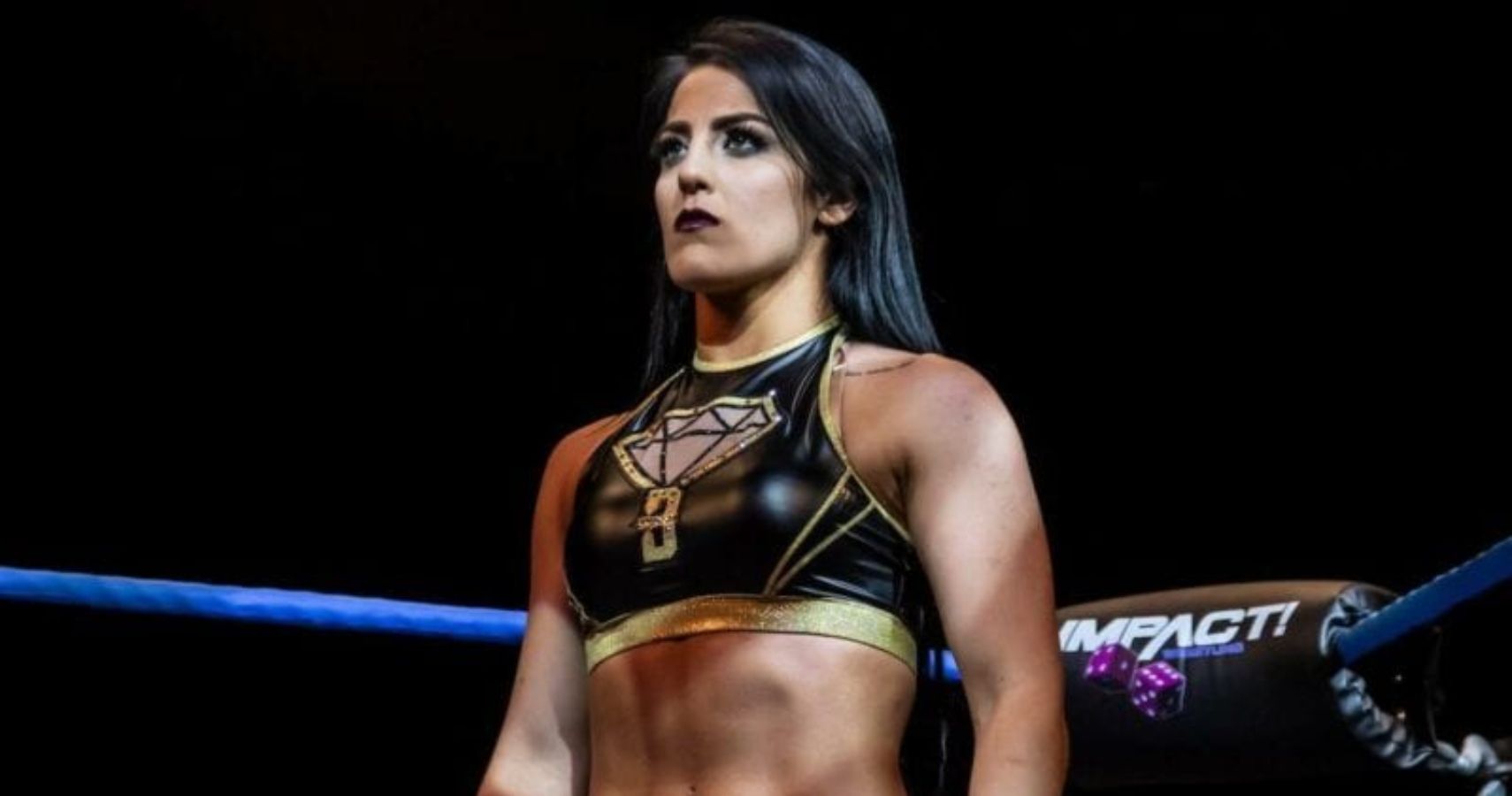 As per the official statement, "Impact Wrestling confirmed that it has terminated its relationship with Tessa Blanchard and stripped her of the Impact Wrestling World Championship." So the moot question is the reason behind her termination. As of now, we don't have any official rights about the completion of the contract, and it has come to us via Mike Johnson of PWInsider.
There hasn't been an official reason.
There hasn't been an official reason for this, and neither Tessa Blanchard nor the impact wrestling team has said anything in this regard. So the official cause remains oblivious to us. She had a successful career in wrestling, and being a professional wrestler, she did her best to keep up with her competitors. She even holds the record of being the only woman to win the title of  Impact Wrestling World Championship.
So she was a great wrestler for sure, but this sudden termination of the contract has raised eyebrows, and there is nothing that can be ascertained from the set of events. Being the daughter of WWE champion Tully Blanchard, she made her name and risen to the zenith of success by winning the knockout title in 2019. So she was an accomplished fighter who had a promising career too.
So amid all that has happened, fans are curious to know how she is going to proceed after the termination of her contract. And this is something which is going to hurt her fans for sure. As of now, she hasn't said or talked about this, and everybody is waiting for her to come up and speak.
It would be unfair not to listen to her side, so a better assessment can be done only if we have an official word. Even the Impact Wrestling hasn't said anything in this regard, and there must be some compelling reason to terminate the contract of a 24-year-old wrestler. She was all set to have four matches in July, but this doesn't seem to be taking place as all the avenues are close for now.