Millie Bobby Brown now becomes a well-known actress in Hollywood. She received fame from the Netflix supernatural series Stranger Things. Now she will appear in the lead role in the upcoming movie Enola Holmes. The star recently opened up about the challenges she faced with her British accent while preparing up for the Netflix film. So below is everything which you should know about:
Millie Bobby Brown's Struggles With Her British Accent
Millie Bobby Brown recently shared that she struggled a lot with her British accent while preparing for Enola Holmes's movie. She revealed everything during an interview with Radio Times. Brown is also playing the role of an American girl in Netflix's Stranger Things for five years, so later, it was difficult for the young actress to speak in a British accent.
She also said that she had to learn again how to speak. So, she faced challenges while learning a proper British accent. Brown is just 16 years old, and she is a great actress.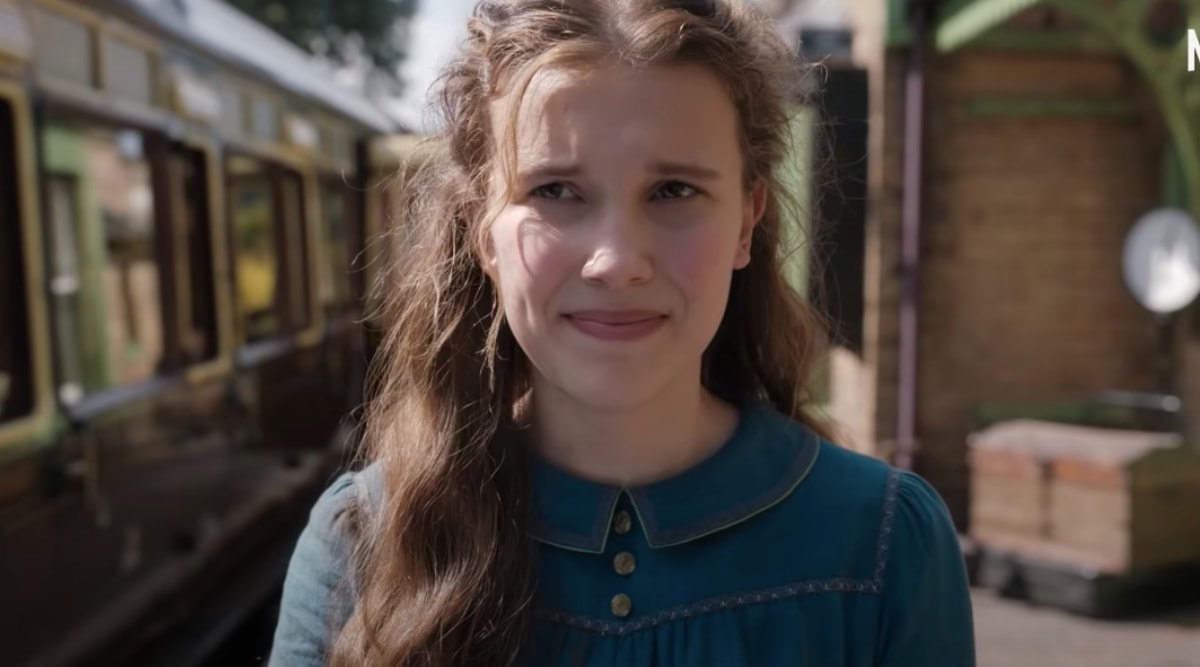 Millie Bobby Brown Relates With Enola Holmes
During the interview, the young star also said that she can relate to the character of Enola Holmes. She said that she even read the novels of Nancy Springer titled The Enola Holmes Mysteries, and she just liked the character very much. Brown said that she has a kind of sentimental connection to Enola Holmes because the character got lonely, and then she decided to find her mother alone. Brown also said that she also felt lonely many times.
Alongside Brown, the movie will cast Sam Claflin, Henry Cavill, and Helena Bonham Carter. Enola Holmes will release on Netflix on 23 September 2020. So don't forget to watch this movie.
Millie Bobby Brown Got Fame Through Stranger Things
Millie Bobby Brown appearing as Eleven for years in the Netflix show Stranger Things. She received fame through this show as she did a lot of hard work. She did a great job as her performance is brilliant. She was 12 years old when she appeared in the first season of the Netflix show.
Now she is getting roles in bigger Hollywood projects. Also, she will feature in the fourth season of Stranger Things that is expected to release next year.