Depp and Heard, the once famed couple, are currently not having a very stress free time. Johnny Depp is a popular American actor known for his work in the movie Pirates Of The Caribbean. Together with him, Amber Heard is also an American actress and model. The romance between this former couple ended around 2-3 years ago. However, the related issues are going on until the present time.
Johnny Depp is currently 57 years old, whereas Amber Heard is 34 years. The former partner of Amber Heard is Tasya Van, with whom Amber was together for four years. Johnny, too, shared a 14 years long relationship, followed by marriage with Lori Anne. However, this couple split up in 1986. The story between Amber and Johnny is not as simple and forward as it looks. There is a lot associated with this couple, so let us know their history briefly.
Johnny Depp's Relationship Timeline With Amber Heard :
Let us recall this former couple's timeline to date. Johnny Depp, in 2012, after splitting with his partner of 14 years and breaking his engagement with Winona Ryder, started living his life as a single. Whereas, Amber Heard was at that moment seem to have broken up with Tasya Van Ree. 2012 went normal for the two stars until 2013 when they two met for the first time, and their journey together began.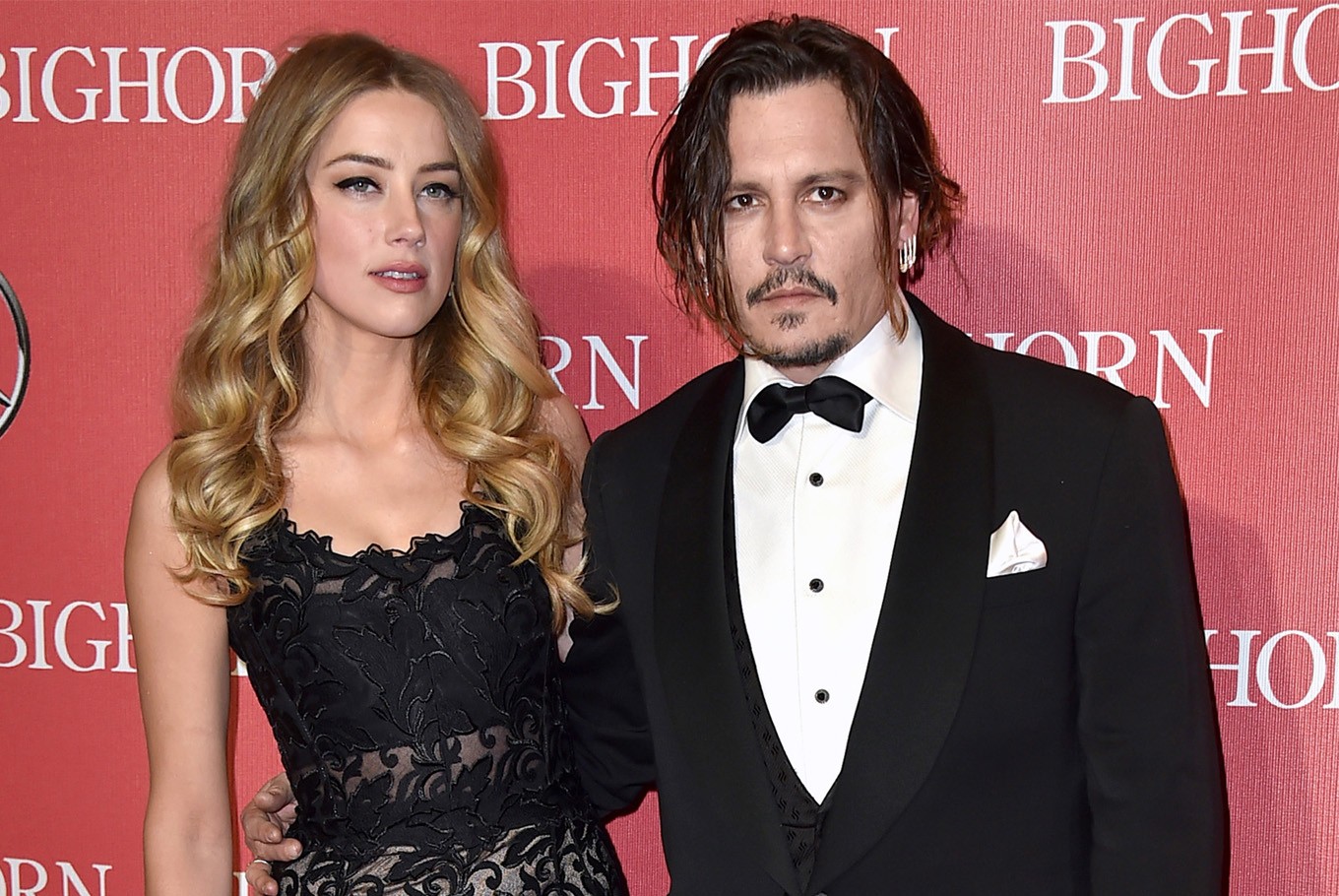 In 2013, Johnny and Amber were spotted together for Depp's new film of that time, The Lone Ranger. From 2013 till April of next year, this couple remained lowkey in the eyes of the public. It was April 2014 when Depp announced that Amber and he are going to get married and also announced their engagement. He stated that Amber Heard is an amazing and sweet person, and they would be happy together.
Almost a year later, Johnny Depp and Amber Heard got married. The couple's married journey starting from February 2015 till May 2016, remained healthy in the public's eyes. Until Amber Heard filed a divorce just after mere 18 months of their marriage. The couple gave their reasons behind the divorce as their differences and incompatibility, and in August of the same year, their divorce settlement came out.
Amber heard got $7 million under this settlement, all of which she donated to a charity. The couple gave a joint settlement saying their relationship stayed healthy and, at times, uneasy, however, in the end, they always got bounded by love. The couple decided not to disparage in the future, and it was January 2017, when Johnny and Amber's divorce got finalized. With the couple's officially split up, the public was sorely disappointed. However, it was the best option for both stars.
Depp And Heard: Current Relationship Status And Situation
After almost 2 years of the couple's split up rumors started to get popular. One of the reporters mentioned in his magazine about Johnny Deep being a wife-beater, which was followed by an article written by Amber on an abusive partner. Johnny, denying all such accusations, claimed he was never an abuser. He also stated that it was Amber Heard, who was the abusive partner in the relationship.
Rumors started to rise, and Johnny Depp filed an official lawsuit of $50 million against Amber's article and the Sun magazine's note on the Wife Beater matter. Both settlements are still going on and yet to be settled. The current status of the settlements is Johnny presenting the testimony of the lawsuits in London in July 2020. After that, a few days ahead in July of the same year, the closing statement was expected to be announced.
However, with the unfortunate outbreak of COVID-19 and it shut down the whole world for months, a delay kept occurring. There have not been any announcements and dates reveal on this matter. Therefore, the situation is as h clear as it seems. The coronavirus situation is still as messy as it has been since its introduction.
Therefore, the testimony and ending argument is still being postponed. Johnny Depp and Amber Heard are both well-known celebrities, and the public's interest in their situation is clearly high. However, it is sure that the COVID-19 situation is not working in the best interest of people. Therefore, it is expected that a new hearing date will be decided soon and this matter will be over.