James Bond is an iconic character that is present on the big screen for a very long time. The James Bond movie centered on a British Secret Service agent named James Bond who complete dangerous missions. Back in 1962, the first movie was released titled Dr. No. Many well-known stars played the role of the agent, and Daniel Craig is the latest one. He will appear in the upcoming movie No Time To Die, but he will play the part for the last time.
Now fans are thinking which actor will play the role of the agent. Currently, some reports say that Tom Hardy will reportedly play James Bond. Below are all the details for it:
Tom Hardy Reportedly The Next James Bond
Recently the news revealed by The Vulcan Reporter, they said that Tom Hardy would play the part of James Bond in the future. It was reported that he would replace Daniel Craig as the 007 Agent. The sources also added that Hardy actually auditioned for the role, and then he was selected.
But still, there is no official confirmation for it. But there are higher chances for Hardy to play James Bond. He's a very talented actor who featured in movies like Mad Max Fury Road, The Dark Knight Rises, Venom, and many more great films. So we already saw his great performance and we think he is perfect to play the part. Earlier there were rumors that Henry Cavill and Idris Elba can play James Bond.
Look Of Tom Hardy As James Bond
As rumors of Tom Hardy to play James Bond spread online, many of his fans started how the star will look like as the agent. So some fans already made fan arts that imagining Hardy as James Bond. Have a look at one of it: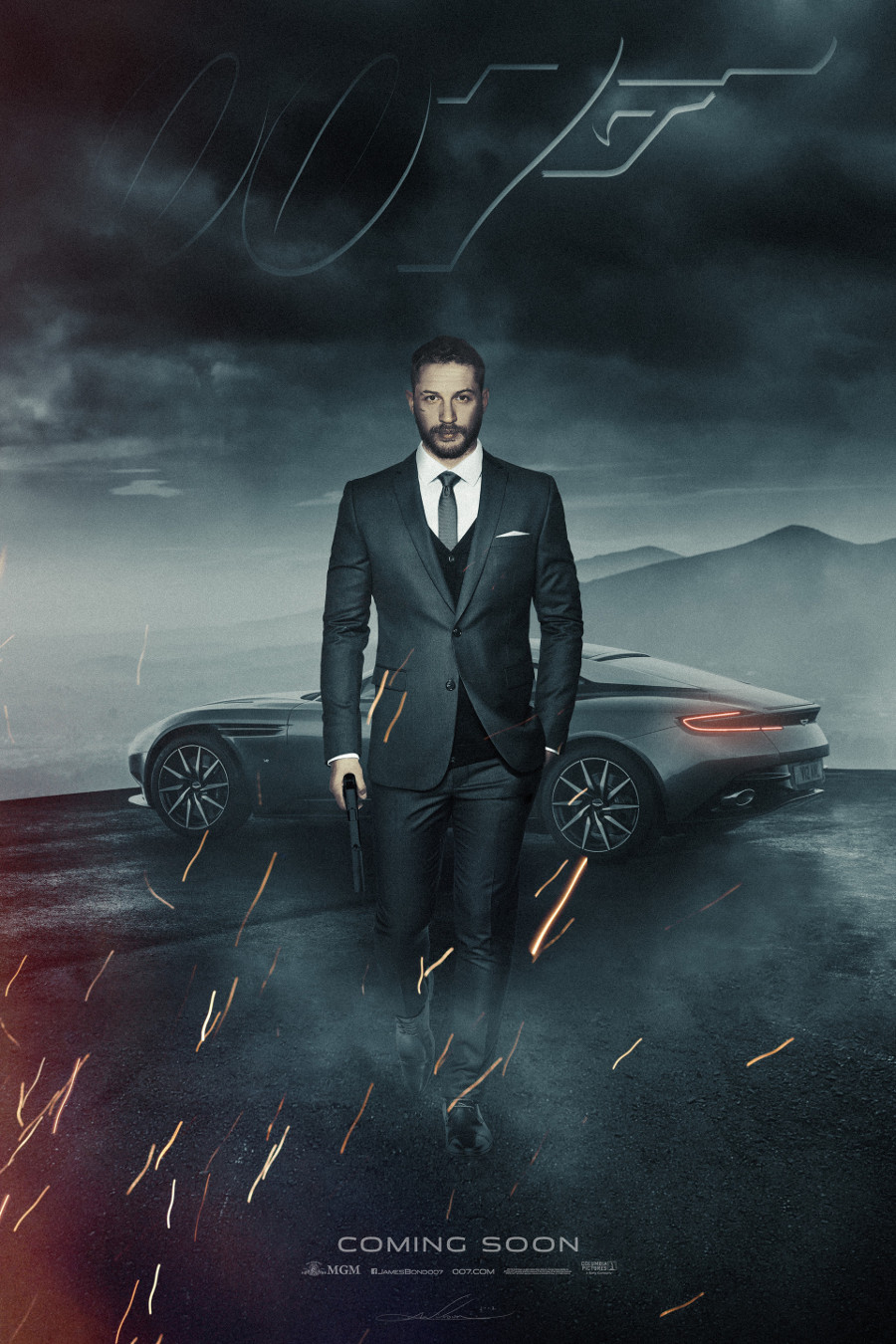 Daniel Craig Playing James Bond For Final Time
We will see Daniel Craig playing James Bond for one last time in the upcoming movie No Time To Die. Earlier he played the part in four movies. Alongside Craig, we will stars like Rami Malek, Lashana Lynch, Léa Seydoux, Ana de Armas, Naomie Harris, Ben Whishaw, etc. In this movie, James Bond will face his biggest threat named Safan and help his scientist friend Felix Leiter to discover a missing scientist.