Fantastic Four are a superhero team that also comes under the first family of Marvel. The members are the scientists who got superpowers after exposure to cosmic rays throughout a mission in outer space. A total of four live-action movies are made based on the characters. Now the rights of the Fantastic Four are under Disney, and the studio will introduce the characters in MCU. But one of the two movies also features star Chris Evans in the role of Johnny Storm / Human Torch.
Recently it is revealed that Evans wants the characters of Captain America and Fantastic Four to meet, so keep reading to know more about it:
Chris Evans Wants Collaboration Of Captain America And Fantastic Four
Before playing the role of Steve Rogers/ Captain America in the MCU movies, Chris Evans played the role of Human Torch in two Fantastic Four films. The star also got fame through his performance. As per We Got This Covered, Evans wants the character of Captain America And Fantastic Four should meet in the MCU.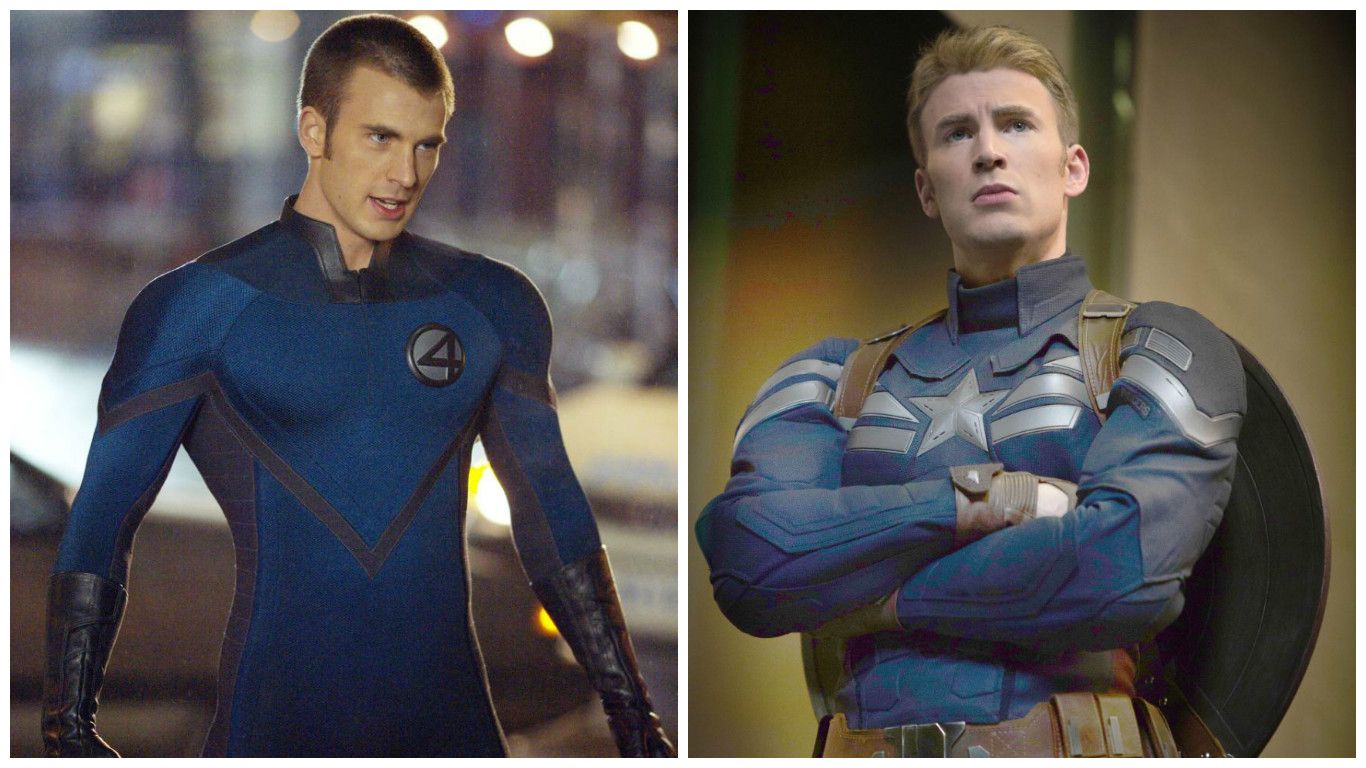 So this is possible as Marvel will soon introduce Fantastic Four in the MCU, and they will surely meet the Avengers team members, including Captain America. If Evans returns to play Captain America in the MCU, then the star is lucky to see his wish turning into reality. But still, there is no official confirmation about it.
Fantastic Four In MCU
So, Disney has finally acquired Fox, and they got the rights of many characters like Fantastic Four, X-Men, and Deadpool. These characters will somehow introduce in the Marvel Cinematic Universe. Even at the San Diego Comic-Con 2019, Kevin Feige said that we will get a Fantastic Four film of MCU.
It was later revealed that actor John Krasinski can play the role of Reed Richards in the MCU version. But before this movie, the characters of Fantastic Four will reportedly appear in any of the upcoming films. So fans are very much happy that they will get a new film of Fantastic Four. Back in 2015, a reboot version was released that was failed at the box office and also got a negative response. Now we will see a different version of the Fantastic Four movie.